Legal Weed Creates a "Buzz" in Thailand's Wellness Industry
10 min read
When the Thai government first decided to legalise cannabis for medicinal purposes, it put Thailand in the unique position of being able to offer something none of its Southeast Asian neighbours could. As Prestige discovers, that's creating quite a "buzz" in the hospitality industry, especially when it comes to wellness tourism.
(Hero image: The 'Cannabis, Relax and Restore Massage' at Mandarin Oriental, Bangkok)
Let's be frank… marijuana has been making people feel very, very good for a very, very long time. In Thailand, as in many other parts of the world, cannabis has a long history of recorded use, not only as something pleasurable to smoke, but also as a condiment in foods, as a medicine, and as a source of fibre. There's even a mural painting on the walls of Wat Pho, one of Bangkok's most revered temples, depicting the story of Thai people using cannabis. Unfortunately, those good times ended when marijuana was criminalised under the Cannabis Act of 1934 (later replaced by the Narcotics Act of 1979). After it was declared illegal, the penalties for possession were harsh and unforgiving.
Then, in December of 2018, this draconian stance was erased practically overnight when it was announced that medical marijuana would be legalised in Thailand. Since that time the laws concerning cultivation have also been amended, and in December 2020 both the licensed growing of cannabis and the production of cannabis products was approved. Those products, however, could only make use of the leaves, stems, stalks, and roots. The plant's flowering buds – where the psychoactive compound Tetrahydrocannabinol (THC) is concentrated – remained illegal, since that's the only part of the plant that can get anyone "stoned".
In January this year the story took another turn when it was announced that all parts of the cannabis plant, including the buds, would be taken off the narcotic's list. That legislation is set to go into effect on June 9, so by the time you read this you should legally be able to cultivate cannabis in your own home. The fine print goes on to say that the cannabis grown must be officially registered, of medical grade, and used exclusively for medical purposes – even if it's hard to say exactly just how those aspects will all be enforced.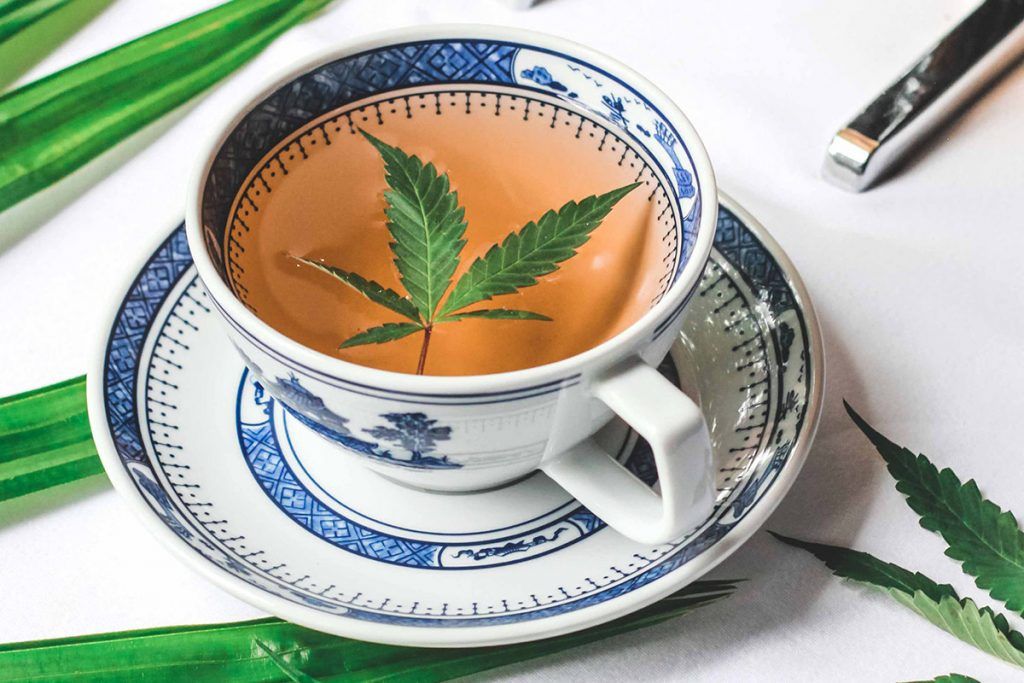 This overall change in attitude towards marijuana has, over the past three years, created a booming industry in Thailand for cannabis-enhanced items – running the gamut from soap to soda pop. Of course, the fact remains that these products, currently available in a multitude of restaurants, cafes, health shops, and grocery stores, won't cause anyone to experience a high, since their THC level is either non- existent, or far too mild.
Thankfully, this restriction on THC content is not a problem for the country's booming cannabis wellness industry, as it's long been known that the giddiness and euphoria that comes from smoking marijuana is not the only feel-good feature associated with this once wicked weed. In fact, extensive scientific research has proven conclusively that the more innocent parts of the cannabis plant are capable of delivering a myriad of health benefits, with the primary source of all this ganja goodness being cannabidiol, or CBD, one of at least 113 identified cannabinoid compounds. And when it comes to skin care and stress relief, it seems CBD is a veritable gold mine.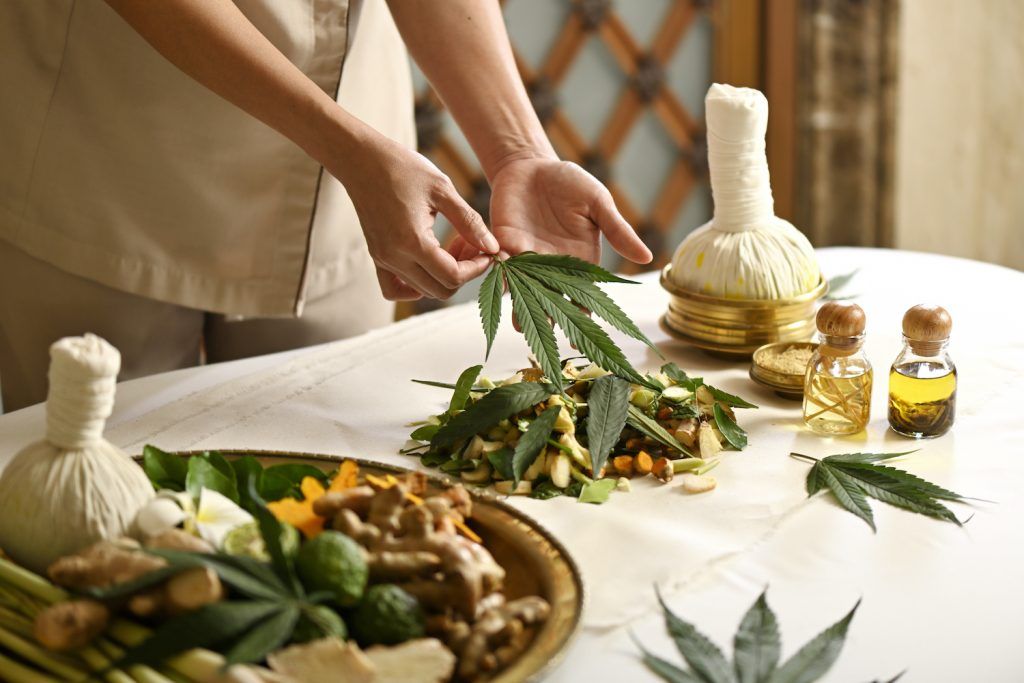 At the Mandarin Oriental, Bangkok, the healing powers of cannabis are being incorporated into a new, two-hour 'Cannabis, Relax and Restore Massage' treatment at the hotel's luxurious Oriental Spa. Developed in partnership with Sawasdee Clinic, one of Thailand's premier medical cannabis facilities, this pampering treatment uses cannabis leaf oil extract, combined with fresh and dry leaves in different applications, to deliver what's described as "the ultimate relaxation from both inside and out".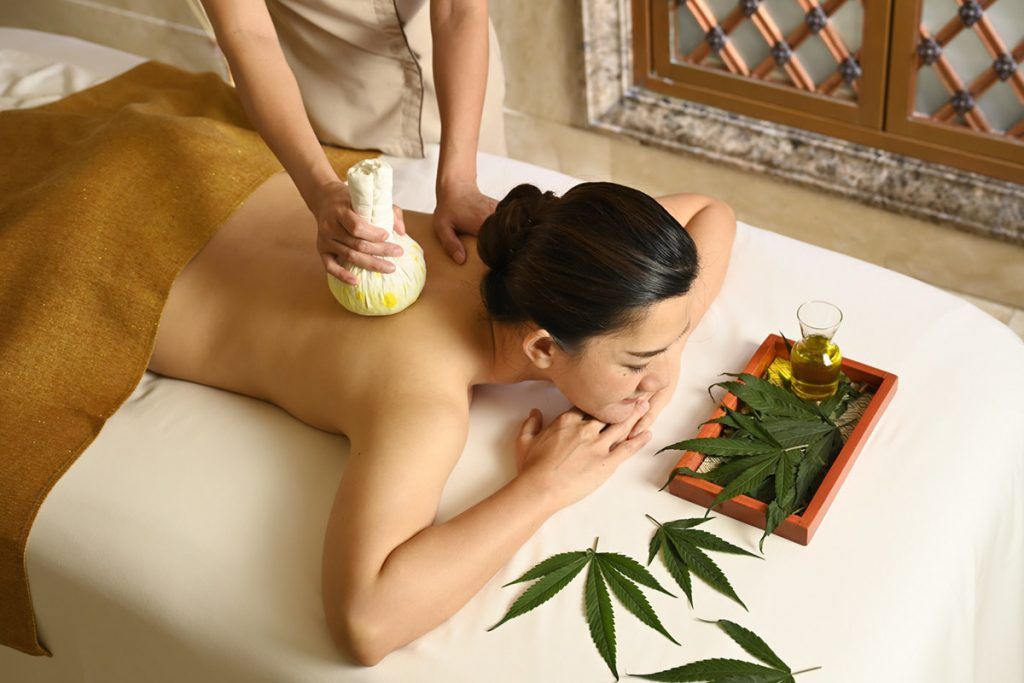 Eager to try it, I booked myself an afternoon visit. Upon arriving at the hotel I'm ferried across the Chao Phraya River to the Mandarin Oriental's spa centre, where my session begins with a warm and soothing cannabis tea prepared by the masseuse. I'm next instructed to relax in a soothing hot bath, which is strewn with flower petals and has had a generous amount of fragrant oil poured in. Next, I take some time in the private sauna, sweating out a few toxins, and then I'm ready for the rubdown.
Before things begin, I'm treated to a steamy "cannabis inhalation" to gently relax me. This is followed by a cannabis oil massage – focusing on any specific areas of muscle tension – after which a warm cannabis herbal poultice (containing various medicinal Thai herbs as well) is applied to parts of my back, allowing the heat and herbs to work their magic. About an hour or so after the treatment ended I found myself feeling very focused and peaceful and, later that night, I experienced a wonderful deep sleep… just like the brochure said I would.
"For anyone with insomnia and sleep disorders, I highly recommend trying cannabis," says Dr. Jintana Manorompatrasal – founder of the aforementioned Sawasdee Clinic – when I speak with her a few days later. She goes on to list the plant's other medical effects, saying: "It provides anti-nociceptive, or pain relief, benefits, and it's an antidepressant for stress or depression treatment. It also has neuroprotectant and anti-inflammatory properties, which is very helpful for our aging society."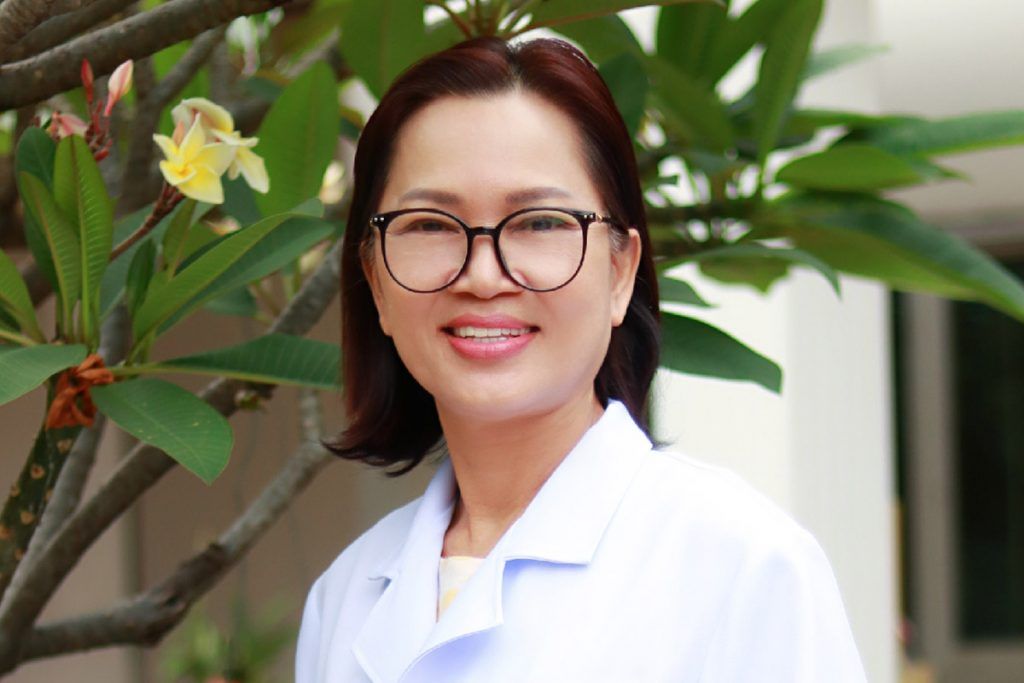 Dr. Jintana has been promoting marijuana's medical miracles for quite some time, but before that she spent over 35 years practicing in the field of physical rehabilitation, mainly at Bhumibol Hospital in Bangkok. She later joined Chulabhorn Hospital's Cancer Research Center, and learned about medicinal cannabis and its benefits while on an international research trip. In 1994 she founded the Sawasdee Clinic, which initially provided a range of diagnostic programs and therapies designed for rehabilitation, but now focuses on medical cannabis treatment. Employing a team of licensed medical cannabis practitioners, the clinic provides consultations, and treats patients with cancer, degenerative disease, epilepsy, psychological disorders, chronic pain, and other ailments.
"We are very fortunate that the Thailand Ministry of Health finally opened the door for medical cannabis in 2018," she continues. "I then started to treat my patients in a small closed group with it, and I have never experienced such a positive and life-changing result, from any other medicine, in all my professional years!"
When asked about the collaboration with Mandarin Oriental, Dr. Jintana shares that the spa team were very eager to learn about the plant and its full potential. After selecting and creating signature hemp products exclusively for Mandarin Oriental, Bangkok, she worked with the masseurs to fine-tune the final, result-oriented customer experience. But what exactly are the health benefits?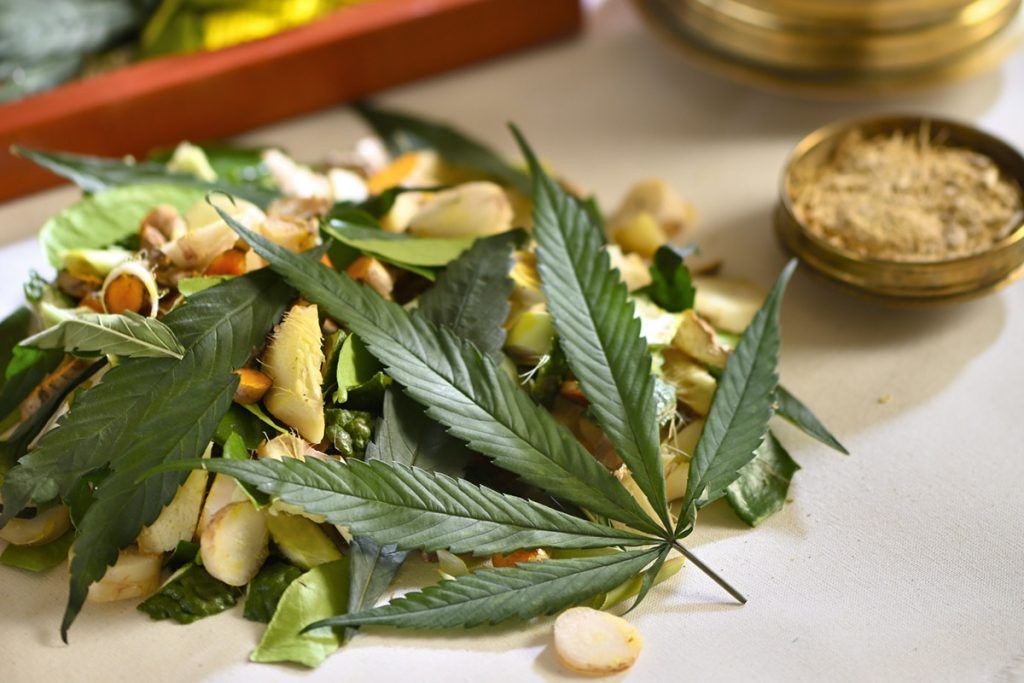 "There's anti-inflammatory benefits, pain relief, and the reduction of stress and anxiety after the program," she replies. "What's wonderful about cannabis is that you can take it in various ways to enjoy its benefits – from drinking and inhaling, to topical applications. I believe the 'Cannabis Relax and Restore Massage' is one of few treatments that offers everything all at once.
"We source cannabis and hemp from various government pharmaceutical organisations, government licensed growers, and universities. I have travelled from the north to the south of Thailand to meet with local cannabis and hemp growers, and each location has distinct strains and plants. In the Oriental Spa's massage programme you'll enjoy cannabis and hemp from Khao Yai, Sakhon Nakhon, and Korat."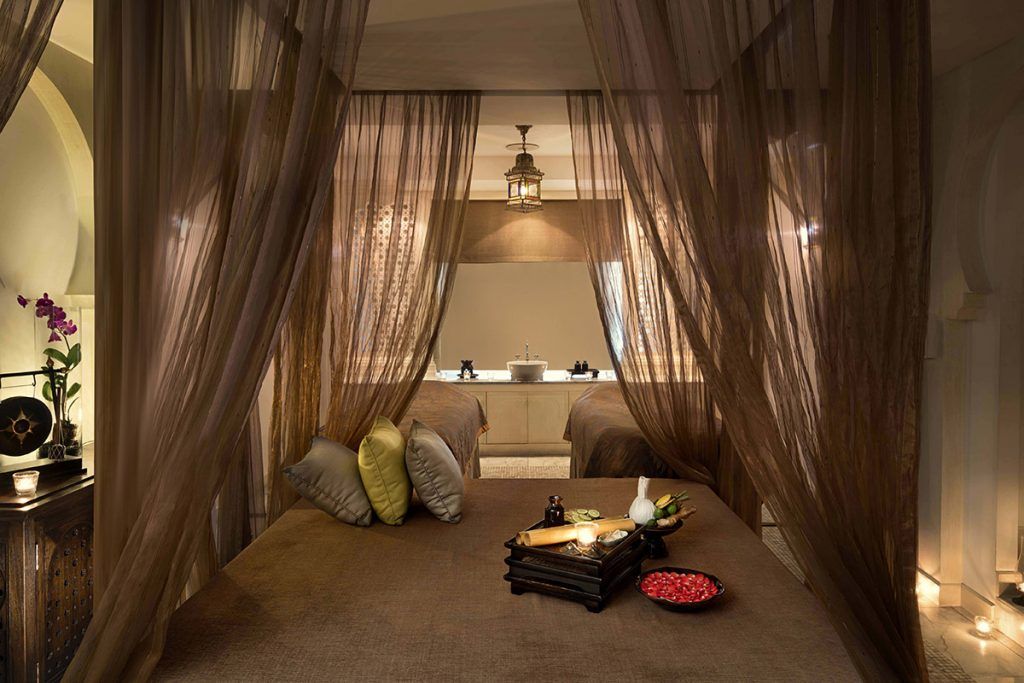 Another high-end hotel brand in Thailand offering cannabis spa treatments is Anantara, who somewhat pioneered the idea back in mid-2021 at their Bophut Koh Samui property. More recently, the brand introduced a new menu of cannabis spa treatments that will be available at Anantara Spas across Thailand, including the Anantara Siam Bangkok Hotel, and the Anantara Riverside Bangkok Resort in Bangkok.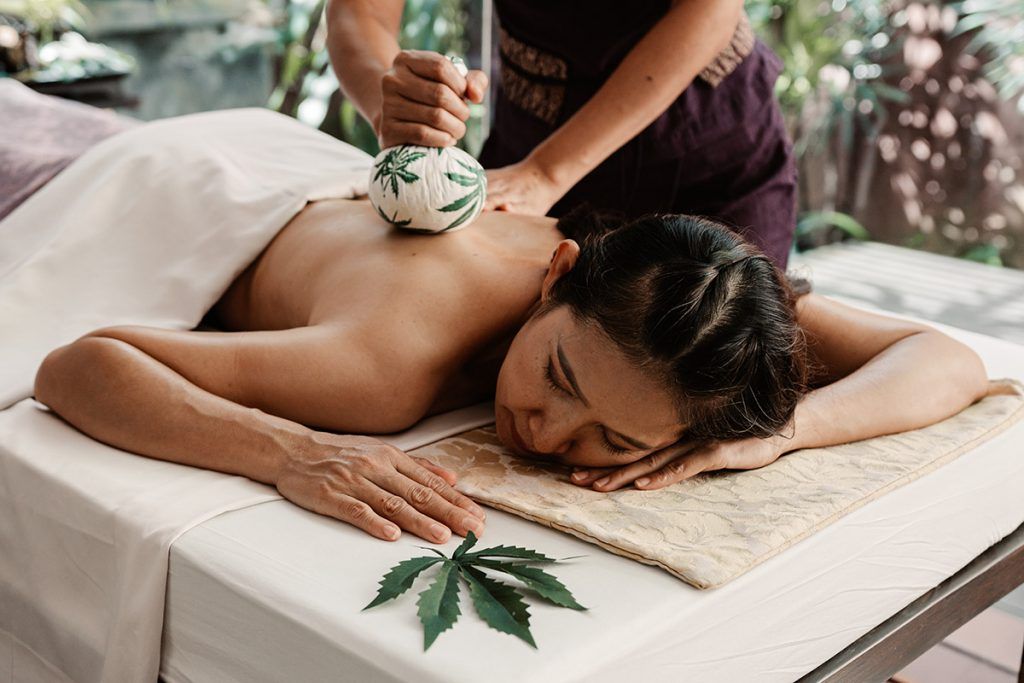 On a recent visit to Avani+ Mai Khao Phuket Suites & Villas, I booked myself one of the cannabis treatments at the Anantara Spa at the Anantara Mai Khao Phuket Villas (as this spa facility is shared by both properties). My three options – all 90-minutes in length – consisted of the 'Restful Slumber Journey', a wind down treatment designed to induce a deep and restful night's sleep, the 'Cannabis Stress-Release Journey' designed to combat the back and neck pain, improve postural alignment, and aid blood circulation, and the 'Head to Toe Calming Journey', which includes a cannabis foot soak and a scalp massage using cannabis infused coconut oil.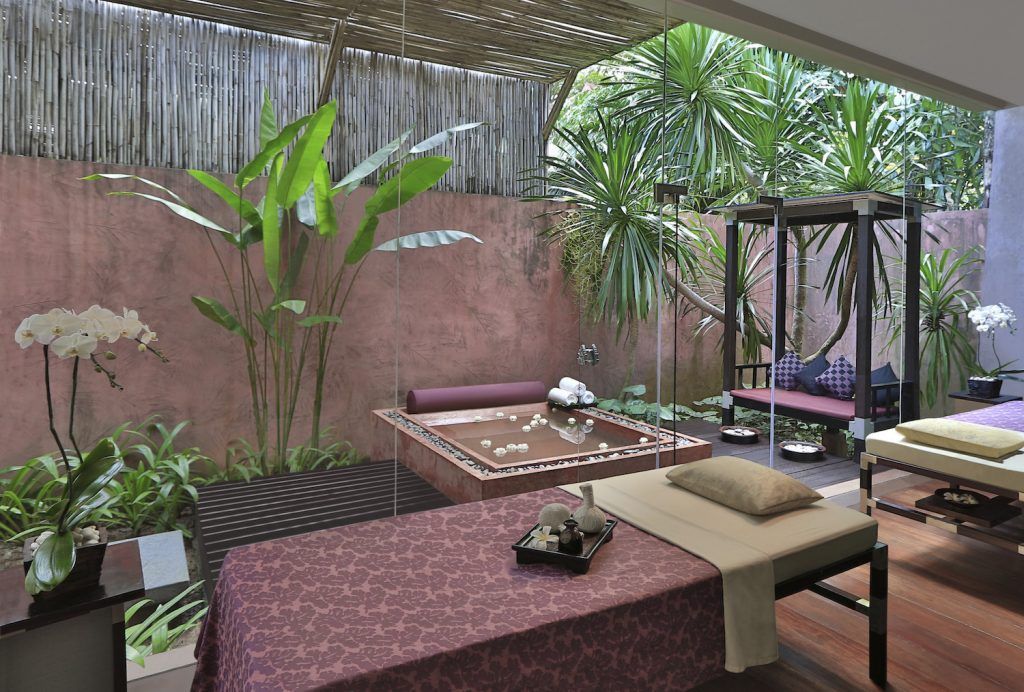 I chose the 'Restful Slumber Journey', which begins with a long, stress-releasing soak in an outdoor salt bath (into which scoops of dried cannabis leaves, direct from Prachuap Khiri Khan province, are dropped). Then, after choosing my preferred ambient background music from a list of five curated playlists, I was treated to a full body massage utilising cannabis-lavender oil. Things concluded with a soothing cup of cannabis tea, whose CBD benefits I'm told include, "relaxing the mind and body, eliminating anxious thoughts, and setting the stage for a deep and restful slumber". Again it proved to be just what the brochure promised, and I was happily in dreamland a couple of hours earlier than normal that night.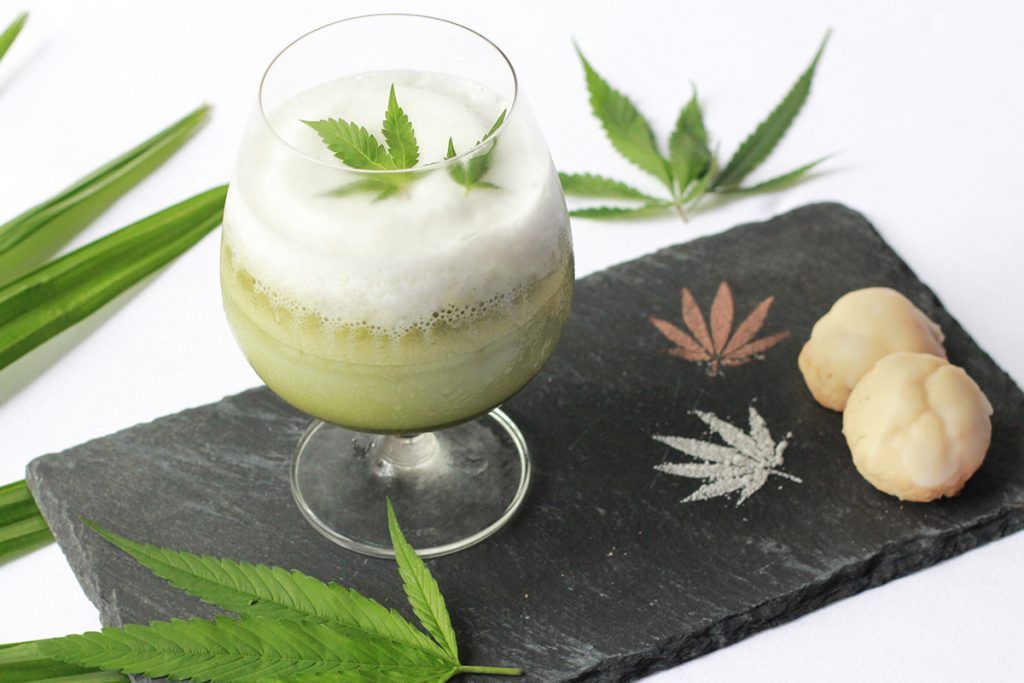 But spas aren't the only place where Anantara is incorporating cannabis as a wellness feature. Up in the north of Thailand the Anantara Chiang Mai Resort's award- winning, colonial-style The Service 1921 Restaurant and Bar now offers a nutrition-rich cannabis infused menu. Signature dishes include: Deep fried seabass with crispy cannabis leaves and a cannabis tamarind sauce; Spicy grilled prawns with traditional Thai herbs and cannabis; Braised pork spareribs with a shitake mushroom and cannabis soup; Stir fried beef with cannabis; and grilled river prawns with a spicy lime cannabis sauce. The new menu also includes cannabis-based drinks, teas, lattes, and even cookies.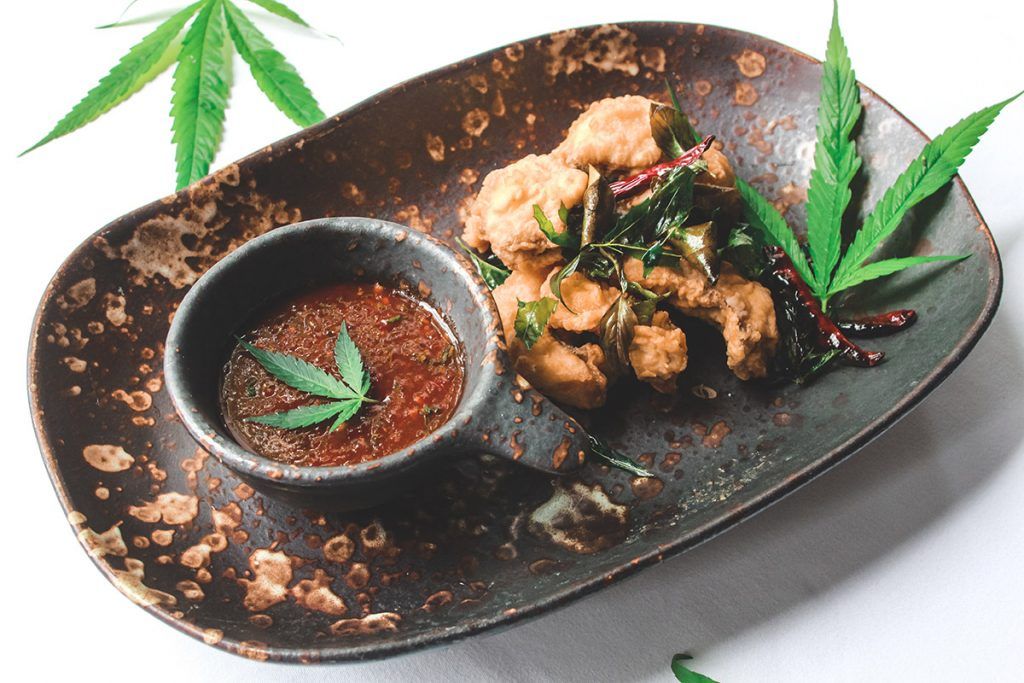 Cannabis leaves, it turns out, are highly nutritious and contain significant levels of essential vitamins and minerals. When the leaves of the cannabis plant are fresh and raw, the cannabinoids are in their "acid form", rather than their "active form", meaning you won't feel dazed after eating them. Interestingly, this rule applies to the flowering buds as well.
So, if the plant's flowering buds, in their raw and natural state, are ultimately not responsible for any "reefer madness", why were they outlawed in the first place? For a quick science lesson I turn to Kris Thirakaosal, who is not only the Managing Director of the Chiang Rai-based Golden Triangle Group (GTG), a leading name in Thailand's burgeoning cannabis industry, but also sits on the government subcommittee that helped draft the new cannabis laws.
"The THC in the flowering buds is in the form of THCA, an amino acid. You have to heat it, in excess of 70° Celsius, and then the THCA converts to THC," he explains, which is why smoking and ingesting cooked cannabis buds are the only ways a person will truly experience a high. "Without heating, the most you get from fresh flower buds is THCA, which is a great muscle pain relaxant," he adds. Kris also points out the benefits of Cannabidiolic acid (CBDA) – the raw form of CBD, before the plant is exposed to heat [decarboxylation] during processing – which has been proven to promote cell rejuvenation in skin. "The best part is it doesn't collect in the body like the steroids found in some skin creams. If there's any excess, you'll just pee it out."
The Golden Triangle Group has been supplying their legally approved cannabis to high-end spas for a while now – including the Le Méridien Chiang Rai Resort – and they've also launched their own line of health products, including the cannabis-infused Raksa Bath Bomb. Without hesitation, Kris confirms that the wellness aspect of marijuana is huge part of the company's business strategy.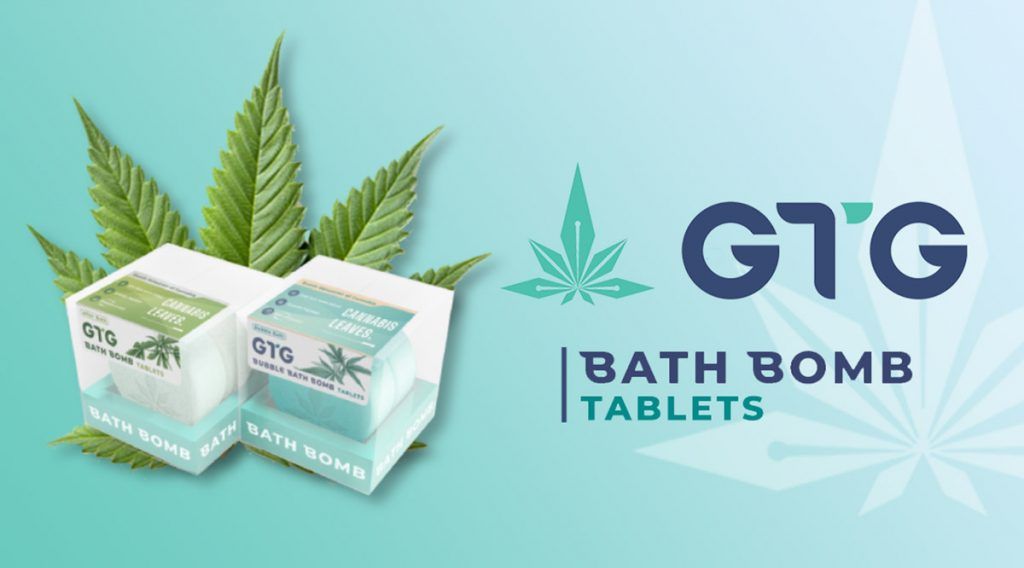 "There are people now flying from Malaysia and Singapore specifically to use, and to buy, and to have this cannabis experience. And I can tell you CBD massage really, really works, which is why it's become a big thing in the sports industry in America."
Of course, with all these rewritten regulations regarding narcotics, I can't help but ask Kris if – after June 9th – the actual smoking of cannabis in Thailand will be legal as well. He replies that his understanding of the policy, in its current form, indicates that only creating a "public disturbance" with the smell of the smoke will find you on the wrong side of the law.
"When it's no longer a narcotic, it's just and herb, like basil," he says with a grin, although personally I'd suggest waiting a bit before trying any public puffing… at least until the smoke clears.