6 Reasons Why You Should Hire a Lobbyist in Washington DC
4 min read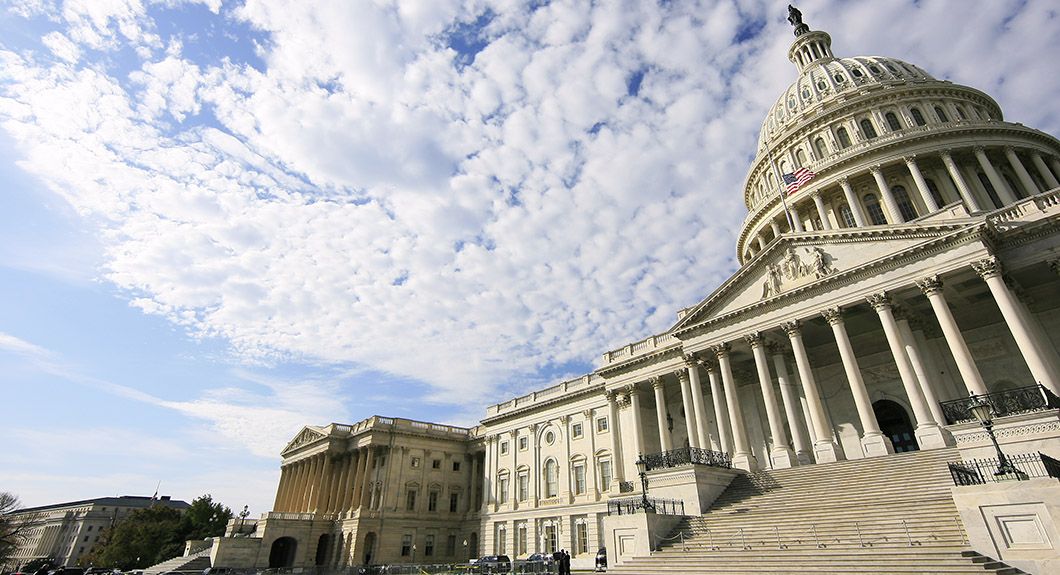 Washington, DC, is home to numerous political, governmental, and business interests. When you hire a lobbyist in Washington DC, your business can enjoy a strong presence and succeed and thrive in this bustling environment. A lobbyist in Washington, DC, can be the difference between success and failure, whether in obtaining government contracts or influencing legislation. The article will discuss why your business needs a lobbyist in the nation's capital, Washington, DC.
Can Keep Your Issue on Lawmakers' Priority List
In the fast-paced world of politics, it can be challenging for businesses to get lawmakers to take notice of their issues. However, a lobbyist can help keep your issue at the top of lawmakers' priorities. A lobbyist has access to key decision-makers and maintains key relationships, allowing them to advocate for your business regularly.
Thus, when you hire a lobbyist in Washington DC, you boost your chances of succeeding by ensuring your voice reaches the heart of key decision-makers in the nation's capital, Washington, DC. Moreover, a lobbyist has established trust and credibility with lawmakers, giving them an edge in advocating for your business's interests. That can make all the difference in a highly competitive political landscape with many competing interests.
Trusted for Ability to Deal with the Political Landscape Surrounding Your Issue
Navigating the complex political landscape in Washington, DC, can be challenging for even the most seasoned business leaders. A lobbyist can help make sense of the political landscape and provide valuable insights and analysis to inform your strategy. They also offer clear, vetted snapshots surrounding your issue, helping you understand the key players, political intricacies, the most pressing concerns, and the current state of play.
Also, lobbyists can serve as a hub of news and statistics about your situation, ensuring you are always up-to-date on the latest developments and trends in your industry. When you hire a lobbyist in Washington DC, you make your advocacy efforts more effective and ultimately help you achieve your goals and stay ahead of the curve.
Can Provide Timely Intelligence Crucial for Business Strategy
A lobbyist's job is to stay current on legislation, news, and statistics surrounding relevant issues to your business. They are the experts in their field, with a wealth of experience and knowledge they can leverage to your advantage. Working closely with a lobbyist gives you access to timely intelligence for making informed business decisions.
Whether predicting the outcome of a particular piece of legislation or identifying trends in your industry, a lobbyist can help you develop a winning strategy based on sound research and analysis. Their insights can be invaluable in shaping your business strategy and positioning yourself for success.
Can Help You Build Relationships That Lasts With Crucial Partners
One of the most important benefits of hiring a Washington DC lobbyist is their ability to help you build long-lasting relationships with crucial partners. These partners may include lawmakers, government agencies, industry leaders, and other stakeholders who are critical to your success.
Lobbyist can leverage their extensive connections and relationships to help you navigate the complex political landscape and build solid and lasting connections with key decision-makers. That can be invaluable when it comes to advocating for your business interests and staying on top of important issues that impact your bottom line. With a skilled lobbyist on your side, you can be confident that your voice will reach those who matter most.
Can Help You Deal With Complex Regulatory or Compliance Intricacies
Navigating the complex regulatory and compliance intricacies can be daunting for any business. A Washington DC lobbyist can help you navigate these intricacies by understanding the legislative process and informing you of any changes that may affect your business. They can also help you keep a level head in high-pressure situations and advise you on what to say and, perhaps more importantly, what not to say.
Additionally, they have experience identifying what is likely to work or not work and getting creative solutions to help you comply with regulations while still achieving your business goals. Having a lobbyist on your team can give you peace of mind and a competitive edge in a constantly changing political landscape.
Calling Cards: Experience, Information, Knowledge, Trust, and Relationships
Hiring a Washington DC lobbyist can give your business access to their calling cards: trust, experience, information, knowledge, and relationships. These trusted professionals have the expertise to understand your issue's complex political landscape and provide clear, vetted snapshots. They also have a hub of news and statistics around your concern.
They have experience, knowledge, and information on current legislation, news, and statistics that can provide timely intelligence crucial for your business strategy. Also, lobbyists have vital relationships with decision-makers who can keep your issue on their priority list, ultimately helping you develop a winning strategy.
Conclusion
In today's rapidly changing political environment, having a Washington DC lobbyist on your side can be a game-changer. With their expertise, experience, and relationships, they can help you navigate the complexities of government and provide timely intelligence to develop a winning strategy. A lobbyist can help your business achieve its goals in Washington, DC, by building relationships and keeping your issue on lawmakers' priority list. Don't underestimate the value of a lobbyist – they could be the key to your success in the nation's capital.